A  mix of  tecniques and decoration 
Tableware design changes our way of eating, of feeling pleasure of tasting a flavor. Vases with flowers brings joy into our life. Some objects can express happiness, looking a beautiful decoration can bring health. This is why I try to make  vivid artifacts. 
A colorful aesthetics informed by a love of hystory and nature is what Ceramica Baldanza tranform with the irregular harmony of the clay and the strong sense of color.
Collaboration & Commission
Design and functionality…
From one-off bespoke pieces to commercial design projects and collaborations. My comittment is concept, sampling and production. This is how a bodywork can be designed for a firm or a client. From tableweare functional needs to original plates collections and vases, design and functionality is part of my fundamentals.
A collaboration process based on searching trends solution grows when the possibility involve more tecnical collaboration. Then a creative work can be presented.
Do you want something special…?
If you have something in mind that you'd like to see transformed into reality I would like to help you. I have worked with private clients making Objects both in Italy and international and became very passionate to work togheather to create something special. 
I rent my objects for shootings
If you are looking for something special in your styling contact me for more details.
 Whether it's for a wedding, a birthday or an anniversary – having something personal and meaningful is always perfect to celebrate. Don't worry if you don't have any idea of what you want to gift. I offer to my client a design service and we can design the perfect piece. All pieces are handmade to order, so please contact me in advance usually time delivery start from 3-4 weeks, depending on the work  difficulty.
I'm currently working with different clays and the potter's wheel is becoming central in my production however I 'm not limited to the circular nature of throwing becouse hand building is what I feel my aptitude.
My pieces are ispired by a repertoire of interest but mostly connected with the natural world. Sometimes is an hystorical period, other is a person or a feeling that create the glimpse that work out my creativity. But every time means a magic inner connection.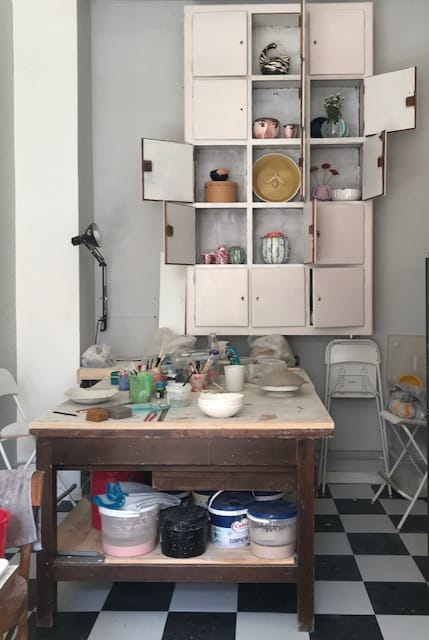 Limited edition of my collection is a natural selection to be sustainable, and this is how a simple craft can become more and more special…